I feel overwhelmingly fortunate that I had the opportunity this summer to take a roadtrip around the country with my favorite travel partner, my boyfriend Jaiman. Armed with my ambitious life list and inspired by Jaiman's love of roller coasters, we crafted a plan for an epic roadtrip that we will forever remember. A planner by trade, I naturally handled much of the logistics to prepare for the trip, but worked with Jaiman to make sure it was both realistic for us, and hit the best of the best. We had a few learnings, but for the most part, I would say it was a major success, largely in part due to the planning and preparation as described here. So, if you aspire to craft your own epic roadtrip, here is how to succeed in planning and surviving such a trip.
Dream big
With your key destinations in mind, review your life list (/bucket list), ask your friends or colleagues for ideas, use "10 best" lists online, and get all the ideas on paper. Our trip was focused on Six Flags parks, but I also wanted to knock off some life list things, and Jaiman wanted to add Busch Gardens into the mix. Look for events in the target areas that are of interest. Think about your interests and look for unique and special venues. For example, beer enthusiasts should check out breweries of their favorite beers. Car enthusiasts may find some fun car-related museums. Don't just go for the cliche landmarks, make your trip personal.
I used Excel for this purpose, just because it gave me lots of columns to put in data about each day. I didn't know what dates we would start and end when I started, so I had Day 1, Day 2, etc going down the sheet. Use Google Maps or Mapquest to determine drive time and distance from stop to stop. Be realistic about how much you can drive in one day. We had some long drives to get out of and back into the southwest; 16 hour driving days are not for everyone. Also, allow for time to fill up on gas, bathroom breaks and stopping for food. If you're planning around a certain event, you'll want to note what date(s) that event are on, and then plan forwards and backwards from that. I was primarily planning around Taste of Chicago which lasted 5 days, so I had some flexibility, as long as we were in Chicago for at least one of those days.
Trim it down
Chances are, if you did a good job dreaming big, then your roadtrip plan is much longer than you can actually afford to take off. Maybe not, but you may still want to remove lower priority items anyways because busy roadtrips can be exhausting. Either way, look at what activities could be done in a half day when you allocated a full day, or where you can have an early start or late night to get you to the next destination a little sooner. Cut out activities you think are unnecessary now that you've planned everything. My first roadtrip plan spanned 3.5 weeks, and I was able to chop it down to 2.5 weeks without missing too much.
Note opening and closing times
Certain types of venues may have unusual operating hours, so if it's important to you to go to certain places, and you're limited on time yourself, it's good to know the hours of those places. We nearly missed a stop I was looking forward to on an extraordinarily long leg, because we slept in a little and then I realized that Abita Brewery closed at 3 - we were targeted to get there at 2:55. Yikes! Luckily, they stayed open a little late, and we were able to make it there faster than expected. We did miss the opportunity to take a tour, but since we've done so many brewery tours, I wasn't heart broken about that. Still, it would have been good for us to have had the option by getting there by 2. Another example, we were planning on going to the Arch the night we arrived in St. Louis, but decided that it would be cutting it close and we'd have to go get dinner afterwards, so we altered our plans to visit it in the morning, because Six Flags didn't open for another hour after anyways. That way, we were able to eat dinner before checking into the hotel, and then we didn't have to go back out again that night.
Establish sleeping arrangements early on
Once you have your plan, start looking at hotels, airbnb, and reach out to your friends and family in the areas to figure out where you will stay. The hotels in one of my destinations nearly sold out a full 6 months before my trip! I use Travelocity because there are a lot of hotels with free cancellation, in case plans change, and I can pay with PayPal credit for 0 interest for 6 months or pay at the hotel. About half way through our trip, we were getting a little burnt out, so we decided to move some things around, and I had just enough time to cancel one booking and book another, so the free cancellation is definitely nice, especially in the back end of the trip or when activities aren't as high a priority.
Make a list, check it twice
Start a list of to do's and stuff to bring weeks before D-Day (Departure Day), preferably on your phone so it's with you wherever, so if you think of something while you're in the mall, you can add it immediately. Check the list with your travel companions. Review the list of your activities and make sure you have what you need for all of those. One thing I never think about (until this trip) is aloe vera - I bring sunscreen but inevitably get a little toasted anyways, and then I have to go buy aloe to treat it. So bring both! Think about appropriate footwear, technology needs, different weather conditions you need to prepare for, how you will entertain yourselves while not driving. Then, as you start to pack and knock off the to-do's, mark them as complete. Some things you won't be able to pack until you're actually ready to leave, so keep those open until actually in the car. The last thing you should do is go through the whole list (even completed items) to make sure something didn't get unpacked or forgotten.
Pack healthy snacks
The worst part of traveling for me can be the weight gain because I tend to let loose and try all the local cuisine. So to minimize this concern, I brought several healthier snacks such as Hummus Chips, Wheat Thins Popped Crackers, fruit snacks made with real fruit and lightly salted almonds. Sure, I still enjoyed fries and pizza and all the bad-for-you-but-so-good food at various destinations, but at least we were snacking healthy while trapped in the car for hours on end.
Decide how you will communicate
With our lives so publicized on social media, an epic roadtrip can flood your friends' facebook feeds. I debated putting a restraining order on our social media altogether, for the novelty of being disconnected for 2.5 weeks and so we can share our adventures all at once upon returning. But I've also found that friends can give you great tips if they see you're near their hometown or an area they're familiar with. Plus, I've been told (and assume it to be true) that people like to follow us on our adventures. So I settled on uploading pictures at key checkpoints, and a few other bonus things I'll talk about later. I wanted to make a video montage, which means I need to save some things for that, otherwise it would just be a re-hash of my previous postings. I also thought it would be fun to send postcards, because everyone likes getting real mail. But since most of the people receiving postcards would also be seeing my posts in
close to realtime, my goal was to save funny anecdotes or jokes for the postcards and video montage only. This prevented the dreaded over-sharing on Facebook. I collected addresses before my trip, and included stamps, a clipboard and a pen on my packing list so I was ready to write and mail as soon as I got the postcards (and it wasn't my turn to drive).
Print select maps
Many of us are used to relying on our phones for directions, and so we can be caught off guard if the GPS isn't connecting or there other issues preventing us from using nav. So my advice is to review your plans and identify areas where you might need manual maps or directions, and print those out ahead of time. For example, part of our epic roadtrip took us from Chicago to the Canadian side of Niagara Falls and then to the east coast. So crossing into Canada, we planned to set our phones to airplane mode to avoid international charges. Thus, I printed out maps to get around in Canada. Another example was my friend's house not pulling up on maps even at home, so I made sure to get directions before leaving so we wouldn't be scrambling.
Consider car maintenance
We were fortunate that we were taking a brand spanking new car, so this wasn't much of a concern for us, but typically you'd want to at least think about what maintenance you'd want to complete before or maybe even during the roadtrip. Think oil changes, tire rotations, filing tires with air. We did add air to the tires while on the roadtrip, but didn't require anything major until back home.
Make it productive
I think vacations can be even more fulfilling with some select productivity activities. Rather than just planning on sleeping and listening to music the whole drive, consider an audio book everyone can enjoy (we brought Jurassic Park the audio book), or use Pimsleur to learn a new language (see if you can get them from your local library so you don't have to shell out the big bucks). I encouraged Jaiman to bring his ukelele to practice; he almost didn't because it needed to be restringed, but hey, he can restring it in the car too! I did a lot of writing (postcards and blogs). Imagine coming back from a roadtrip having learned a new language or an instrument! Now there's a story!
Vary your footwear
I didn't invent this tip, I read it somewhere a long while back, but it really helps. This is especially true if you will be wearing heels, but any time you plan on doing a lot of walking and standing (more then usual), it's a good idea to bring a change of shoes and swap then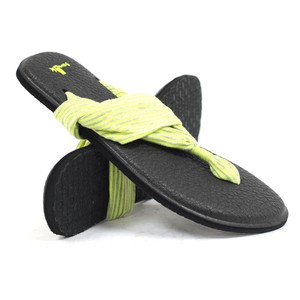 out regularly. Your feet will rub and wear in different places, so as not to aggravate one area over and over again. In addition, while closed-toed shoes may be more appropriate and provide arch and ankle support, putting on loose-fitting sandals will allow your feet to stretch. I've found some pretty awesome sandals that wrap around your ankle, so they are secure enough to take on roller coasters, but are made of yoga mats - I highly recommend these for theme parks, especially if you plan to get on a water ride because they dry quickly and don't slip when wet. Foot massages and elevation at the end of the day will also help you recover quickly so you can be back at it the following day.
Plan your souvenirs
There's a sort of frenzy I see in people visiting a new place. They've had such a great time, they want to cherish it, often by buying everything they see. "So-and-so would really like this, and let's get these for you-know-who."
I think it's helpful to preemptively plan what souvenirs are acceptable. I collect shot glasses from the places I go; they're small, relatively inexpensive, often available, and can be very creative collectibles. Jaiman's mom collects pins and pressed pennies, easy peazy for the same reasons. Jaiman collects lanyards. We also decided to buy shirts for ourselves at the various parks, so that we could wear the shirt of a previous park at the next one. This might sound like a lot, but when temptation strikes to buy, say, a pint glass with our favorite ride emblazoned on it, it's easy to pass, because we simply don't buy those. (I do collect pint glasses from breweries, but only because shot glasses don't make sense.) Or when the chance comes up to play a carnival game in which the losers at least get capes, we can skip it because we don't do capes. "No capes!" Knowing ahead of time what's acceptable not only prevents your from spending excessive amounts of money (do you really need an entire dining set to commemorate your fun time at M&M World?), it also saves you from buyer's remorse when you get home: if you planned to buy it, then buying it was expected and not excessive. Since I planned to send postcards throughout my trip, that was another easy / inexpensive way to get something for the kids. So before your next big trip, consider setting rules around your souvenirs; your budget and sanity will thank you. One last tip, I've found that in the amusement parks, different stores carry different merchandise, so much so that we've had to back track to find that one souvenir or that one shirt in the right size; my solution is to buy it if you think it's calling to you because you can usually return it same day at a different location.
Download apps
There are lots of neat tools out there to help you on your journey, from gas price apps to check-in apps like Swarm. Here are some that I find incredibly useful in roadtrips and why:

TripIt - This app carries my master itinerary. I like for a couple big reasons: it automatically imports your emailed confirmations into your itinerary (you just forward your email confirmation to plans@tripit.com), and because it can be shared across users/phones. So when I make a change to the itinerary, it shows on the itineraries of everyone else who is on the trip.
Yelp and/or TripAdvisor - You might already use these just to look up places around town, but when traveling they become doubly useful because you don't know the area and don't want to go to a crappy place for dinner or miss out on something awesome.


TVFoodMaps - My boyfriend and I are self-proclaimed foodies (had to resist the urge to type a hashtag in front of that word), so this app appeals to our need to eat the wildest, most unique or most famous food around. It's how we found Tony Luke's, famous for being the home of Philly Cheesesteaks, while traveling through Philly. The app basically just shows you what places have been on TV, and which shows.

Waze - If you're meeting up with someone and timing is tight, you can use Waze to send them your real-time location and expected arrival time. You only have to send it once and keep the app open (this does drain batteries so make sure to keep it plugged in) and they can check your status or track it as they desire. This app can be used as nav in lieu of Maps, and also has user-generated info on travel times, police on the road, accidents and disabled vehicles, etc.

Twitter - Even if you don't use your Twitter account much normally, it's nice to have handy when traveling, because you can tweet problems, memories or questions to the companies you're interfacing with. It's also useful for searching certain topics like events or amusement park wait times. At festivals and various venues, you can win awards or get your pictures on the big screen, so tweeting is good times. We won a toothbrush and travel case for my tweet at Taste Of Chicago.
Relax, enjoy and make the best of it
I tend to have trouble relaxing, because I always think I forgot something or have anxiety that I booked something wrong. But, I have learned to trust in my lists, and if something is screwed up, there is pretty much always a solution, and sometimes those make for the best adventures and funniest stories, so when it comes time to hit the road, I have to just roll with whatever comes our way. Sometimes that means missing out on something I was looking forward to, but I frame it up as a learning experience for next time. Get on your way, and see what the world has to offer!